An Unusual Week: Attorney Review and Real Estate Contracts in New Jersey
"Though this be madness, yet there is method in't." -Polonius (as an aside while speaking to Hamlet), Hamlet, William Shakespeare
It's from this quote untwisted from its Shakesperean form that we get the useful explanation: There's a method to the madness. If you follow our weekly reports, you might notice there is a format. Every week we provide you a link to see every home listed, put under contract, or sold in Avalon, Stone Harbor, Sea Isle, and Upper Twp. To do so on a monthly instead of a weekly basis might be overwhelming. The links would link to many, many homes. It also would not be as timely and current.
A week is also not enough time for data in these relatively small markets to be meaningful. There are lots of blips and small coincidences that can distort the image when seen without the proper perspective of time. We therefore by-and-large refrain from presenting concrete data each week and instead try to paint an impression with more anecdotal takes.
Then, once a month mid-month, we publish reports from Long & Foster that show in full the data for our markets finalized and in totality for the previous month. A month's data is more accurate and that data can help us see trends and developments over time.
If a week is not helpful under normal circumstances, the week of Thanksgiving might be the least helpful of all. And this is because of the important legal requirement in NJ known in real estate as "The Attorney Review Period". Nothing from last week concerning homes going under contract can reasonably be trusted because of the consequences of that requirement. It's EXTREMELY important to understand this concept of the attorney review period if you are (or will be) involved in a NJ real estate transaction, so we decided to take this unusual week as an opportunity to break it down in a simple short explainer video. Watch it here: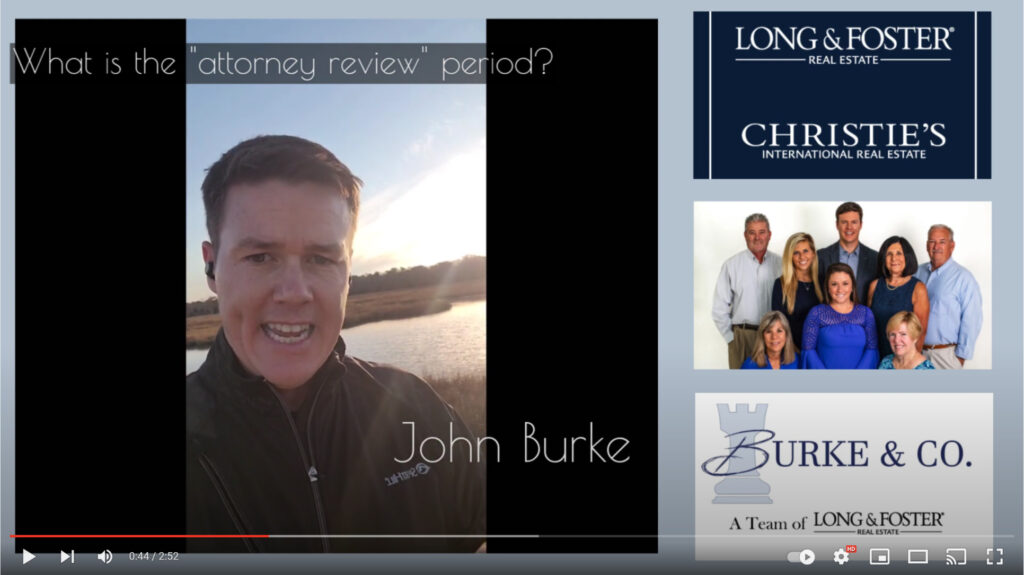 As always, you can see everything that was listed, put under contract, or settled and sold last week in Avalon, Sea Isle, Stone Harbor, and Upper Township with the links below.
If you are ready to start your plans to buy or sell, call us at our team line at 609-478-0333 or email [email protected]
Avalon- New Listings and Price Changes (5), Under Contract (2), Sold and Settled (2)
Sea Isle- New Listings and Price Changes (5), Under Contract (3), Sold and Settled (3)
Stone Harbor- New Listings and Price Changes (7), Under Contract (1), Sold and Settled (2)
Upper Twp- New Listings and Price Changes (2), Under Contract (1), Sold and Settled (3)
Want To Know Your Home's Value? Free Analysis
  Sign Up For Weekly Delivery of Report By Email 
                  Search The Market For Homes