YOUR NEW JERSEY SHORE REALTORS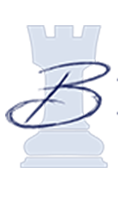 we put the hard work in for you
The housing market can be scary to navigate. You can trust the expert realtors at Burke & Co. to help you navigate the market and guide you through the steps to you selling or buying a home. 
Call Now!
SEARCH​ PROPERTIES FOR SALE
BURKE & CO., A BETTER REAL ESTATE EXPERIENCE
Burke & Co., A Long & Foster Real Estate Group, is a dedicated real estate team within the Long & Foster Real Estate Brokerage serving our clients' real estate needs along the southern NJ shore and throughout Cape May County and southern New Jersey.
We are real estate professionals who have combined our talents, expertise, and efforts in order to more efficiently and more productively serve our clients—whether buyers or sellers, renters or landlords—and provide to them A Better Real Estate Experience.
John Burke founded the group with just one other member in January of 2017. He initially focused on forming a strong core by adding well-established agents, incorporating their experience and expertise. With this solid foundation in place, Burke & Co. expanded to include a mix of agents with long histories with the National Association of Realtors, both locally in southern NJ and from other parts of the United States, as well as talented individuals from other backgrounds who bring diverse skill sets and a refreshing perspective as they step into a new industry. This has been key to Burke & Co.'s incredible growth and success. In just three short years, we have quadrupled our annual business and market share. In 2019-2020 Burke & Co. successfully put in excess of $50 million of real estate property under contract and settled on more than 70 homes is Sea Isle City, Stone Harbor, Avalon, Ocean City, the Wildwoods and inland in Cape May County.
We serve a clientele whose markets are emerging as premier real estate communities in the region and in the United States. We are a boots-on-the-ground, local, and locally accomplished real estate group. We live and work in the communities we serve. We tour and stage the homes we list, show the homes our buyers consider, check in and check out the renters who trust us summer after summer. Unlike some of our agent and broker competitors who have done business in these locations for years—but have failed to adapt to the marketing and service demands that arise when a market becomes a premier luxury market—we are fully capable and equipped to market properties and serve clients with the advanced, modern, and innovative methods necessary in today's luxury real estate communities.
Technology and media are a means to an end for Burke & Co. They connect us to you—our clients—and allow us to connect you to the buyer you want to find, the dream home you want to make your own, or the vacation rental that is perfect for your family. We use innovative communication and information delivery to respond faster and serve our clients' needs. We use the newest tools at our disposal to deliver a classic type of service that keeps you at the forefront. We believe our business is, and should always remain, people first. As a team, we remind ourselves often of our mantra: We are grateful to help good people. 
We are capable and committed to understanding our clients' goals and plans. Our combination of diverse perspective and tried-and-true experience are the ideal building blocks for a company culture that focuses on putting clients first. We begin by listening to buyers, sellers, renters and investors. Too often agents and brokers assume that they know what it best for the people they should be serving. Burke & Co. is dedicated to avoiding the trap of assumption. Only after understanding our clients' intentions and desired result do we bring our expertise, passion, traditional hard work, technical and technological skills, and marketing vision to execute a plan and provide a path to meet their goals. Our learned knowledge and foresight and customer service are supplemented by the application of the newest technology and media options to ensure that along every step of the way our clients' experiences are unparalleled and adheres to the highest standards of trust, convenience, competence and thoroughness. We do not just show you to your goal, we provide A Better Real Estate Experience.
FIND AN EXPERT
AGENT

OUR AGENTS KNOW THE NJ SHORE
CONTACT BURKE & CO.
— TODAY —
Call 609.478.0333
HOW MUCH HOME
CAN YOU AFFORD?

USE OUR MORTGAGE CALCULATOR