BURKE & CO. VIDEO CONTENT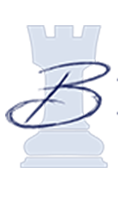 Scratch the Itch to know
We are all curious people whether we want to be or not when it comes to home buying. We strive to answer those questions and show you some of our properties through our videos. Take a peek and let us know if you have any questions.
SEARCH PROPERTIES FOR SALE
BURKE & CO. ON YOUTUBE
Listing videos, property tours, market reports, informational videos, and more. You can find all types of great content at the Burke & Co. YouTube channel. Visit it and subscribe with a button below these videos. Or watch some of our more recent videos right here. Have a question, a comment, or recommendation for something you'd like to see? Use the contact button and tell us. We love suggestions and interactions. 
FIND AN EXPERT
AGENT

OUR AGENTS KNOW SEA ISLE CITY
CONTACT BURKE & CO.
— TODAY —
Call 609.478.0333
HOW MUCH HOME
CAN YOU AFFORD?

USE OUR MORTGAGE CALCULATOR