BURKE & CO. VIDEO CONTENT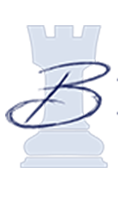 Scratch the Itch to know
We are all curious people whether we want to be or not when it comes to home buying. We strive to answer those questions and show you some of our properties through our videos. Take a peek and let us know if you have any questions.
SEARCH PROPERTIES FOR SALE
BURKE & CO. LISTINGS ON YOUTUBE
Your time is valuable and because Burke & Co. knows that we have brought our listings to you directly! Enjoy our virtual tours and up close looks at our most recent listings. When you are ready to tour Sea Isle City in person contact Burke & Co. and we will ensure that you see each listing that interests you and all of your
questions are answered.
BURKE & CO. SELLS SEA ISLE CITY AND BEYOND
FIND AN EXPERT
AGENT

OUR AGENTS KNOW SEA ISLE CITY
CONTACT BURKE & CO.
— TODAY —

HOW MUCH HOME
CAN YOU AFFORD?

USE OUR MORTGAGE CALCULATOR