BURKE & CO. PROPERTY SEARCH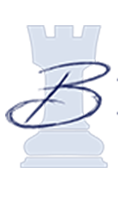 prepare for your next steps
Selling your home is a big move. Burke and Co is here to guide you and prepare you for life beyond selling. Our expert team brings years of experience that makes your transition smooth in all areas. Contact John today to get started!
SEARCH PROPERTIES FOR SALE
SEARCH FOR YOUR NEXT PROPERTY
BURKE & CO SERVES SEA ISLE CITY AND BEYOND
FIND AN EXPERT
AGENT

OUR AGENTS KNOW SEA ISLE CITY
CONTACT BURKE & CO.
— TODAY —
Call 609.478.0333
HOW MUCH HOME
CAN YOU AFFORD?

USE OUR MORTGAGE CALCULATOR